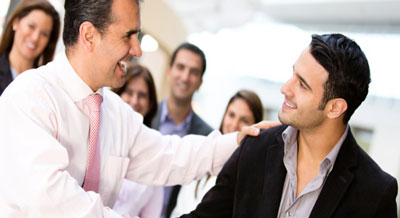 In order to apply for the Employer Nomination Scheme visa (Subclass 186) Temporary Residency Transition stream, you must have worked for at least 2 years in the same position for the same employer as the primary holder of a 457 visa. So if you worked for an employer whilst holding a Student visa or 417 Working Holiday visa for example, time spent working for your employer does not count. Don't forget that this is not the only requirement, the employer must prove that they have complied with sponsorship obligations also and other criteria applies.
There is one exception to the 2 year requirement in the same position with the same employer. If you have worked for more than one employer within a 2 year period, your new employer must be able to demonstrate that you have continued to actively perform the same duties of the nominated position and that the new employer/business is associated with the previous employer. For example, in the case of a business restructure/takeover/sale/closure. In this case your previous employer would have changed its ABN/ACN/business name, which required a new standard business sponsorship.
Therefore, there must be some connection between the most recent standard business sponsor and any previous standard business sponsor/s for work to be counted towards the 2 year requirement.
In order to decide whether you meet the exception to the rule we will consider the following:
Is the nominee still working in the same position, performs the same duties and has the
same working conditions in the required 2 year period, regardless of the change of sponsor?
Does the nominee report to the same management structures?
Has the nominator retained the same business name and/or operations, but is considered to
be a new legal entity?
Are you aware that several options exist to obtain an employer sponsored visa? We recommend you talk to us to ensure you obtain a clear understanding of all options available for your individual situation. Find out more about what our consultations involve.