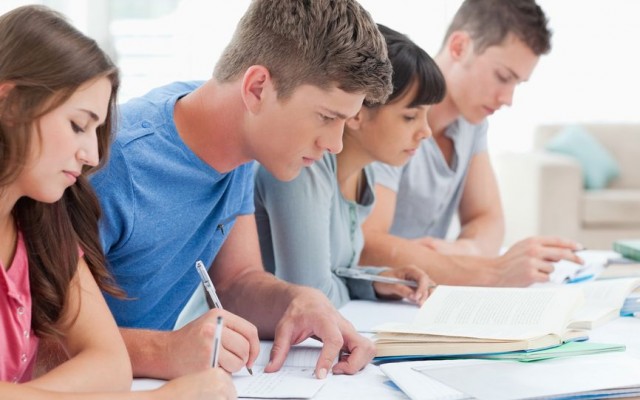 Sourced from Top Universities
A Student's story
Choosing a University to pursue my master's degree proved out to be a lot more of a daunting task than I had imagined. If they had the power, my brain cells would have overtaken and killed me for putting too much pressure on them.
I sent emails to my seniors, phoned the people I could, personally met those who were available, and always had something exciting to change my opinion. I would go to bed making up my mind to study in the US, then dream of Big Ben and wake up deciding the UK was my destination. After all, quality of education is not the only factor that entices international students.
Nevertheless, after much ado I ended up choosing to study in Australia. The decision in no way reduces my respect for educational excellence countries like the US and UK have attained, but Australia is quite alluring, and not just for its sandy beaches and exotic wilderness.
I should mention that I am a graduate and have some professional experience to garnish my résumé, so my case might be a little different from those who have just completed their graduation and are now looking to pursue a master's degree, though I would sincerely advise them to go out in the field and experience the practical implementation of what they have been studying before directly jumping onto any master's program.
Here are some of the reasons I choose to study in Australia:
1. Diversity and multiculturalism
As vibrant as it is, Australia offers a fresh and different perspective in the education sector mainly because its dynamics are diverse. More so than Europe and North America, it has attracted a large number of Asian students that might give the world new leaders. Australia's multiculturalism is for people like me a social paradise. Nothing can be better than finding people bringing different cultural, political and religious perspectives to the table.
2. High quality universities in Australia & student support
Since international students contribute strongly to the economy of Australia, the government takes special interest in regulating the education sector, and the presence of many universities in Australia in the top 100 of the world rankings speaks highly of the government's efforts to get student to study in Australia. That is more than enough for me to select Australia as a destination for study because even if a particular university is not ranked among the world's best, there is a guarantee that it would strive to do so and never compromise on the quality of education. Furthermore, you can avail yourself of a lot of scholarship opportunities offered by the government and universities in Australia.
3. Opportunities to work after graduation
That being said, there is much more that prompted me to choose study in Australia, even though the cost of education is relatively high. Once you have spent your time and money in acquiring education in any country, it seems only justified for you to wish to work in that environment for some time before heading back to your country or going elsewhere to chase your dreams. The recent changes in government policy make it easier for international students to work in Australia once they complete their education (conditions apply) and hence they can add value to their résumés not only through international education but also through international work experience.
4. Space to be innovative
Moreover, universities in Australia, just like any other university in the developed world, tend to promote practical learning. Students seemingly have a lot more personal space to improvise and can carry out their own projects that might turn out to be something very big. (Remember how Facebook was started?)
Having gathered all this information and made my choice, I am still currently miles away from Australia! Keep reading my posts here to find out what happens when I arrive in Melbourne to start my course at Monash University…
Our education consultants can help you choose the right study path for you based on your objectives. We offer education counselling and career guidance and as we are in close contact with many educational institutions we often receive special rates on course fees for our clients.  Just call or email us to arrange an appointment with one of our specialists.