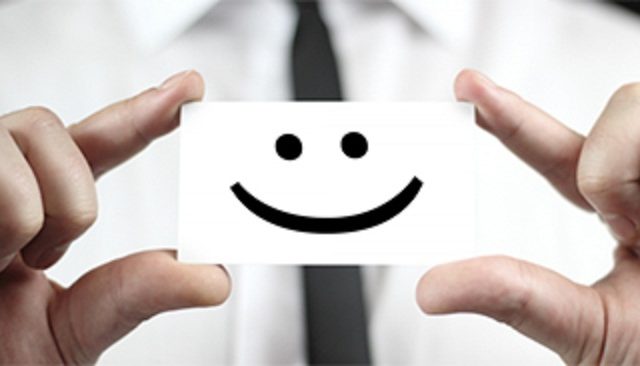 "Knowledgeable, Genuine and Reliable"
We picked the Australian Immigration Specialists to help with my Partner Visa (subclass 820) application purely based on other testimonials and we cannot fault the service we have received from Anna Maria and her hard working team. The whole process was explained during the initial meeting and it was such a relief to have their expert guidance throughout the application.
Something that I really appreciated and made me feel valued was that any queries I made, either by phone or email, were answered immediately and with complete clarity. We were so happy when my Partner Visa was granted and we are looking forward to the next chapter of our life together in Australia.
Mandy C from the UK; Peter W Australian Citizen
Partner Visa (Subclass 820) Temporary Residency
"Great Service"
Great service and an excellent outcome! Thanks to Anna Maria and the team at Australian Immigration Specialists for their assistance in processing our recent sponsorship and visa applications. The team is incredibly knowledgeable about The Australian Immigration Law and helped to guide us through the process – it was all very straight forward, and our visas were granted with minimal fuss – we couldn't be happier! Thanks again for all your help guys! We'd have no hesitation in recommending Australian Immigration Specialists.
Employer Jennifer S from Australia
Temporary Skill Shortage visa (Subclass 482)
"An exceptional application"
I had a great experience with Anna and her team. It was a last minute application (Visa subclass 820/801) because my visa was expiring 2 weeks after my first appointment with Anna! Even when she needed to work on my visa during the Xmas period, she made an exceptional application and I didn't get asked anything from the immigration department as my application was top-notch! Thank you so so much for the time putting into my application, you advice from day 1 and your amazing communication during the process! I am a very grateful and happy customer, can't recommend you guys enough. 🙂
Johana C from Colombia
Partner visa (Subclass 801) permanent residency
"Our visas were granted in 1 business day"
Our initial contact with Australian Immigration Specialists began through our education agency, Australian Board, who recommended them as highly professional with reasonable fees for the service provided. We started with an initial assessment with Anna Maria, she explained our possible pathways in Australia according to the latest immigration rules.
We then, decided to apply for a Student Visa, but we were running out of time, due to exceptional circumstances not related to AIS or Visa requirements. We immediately notified Anna Maria our situation and shortly she handled in collaboration with her assistants, the whole process, 2 separate applications, in less than 2 weeks, from the initial moment of collecting evidence to the final review and submission.
The entire process went smooth without delays. They also provided translations when required, and were highly reactive to provide extra info during the process. They collected the highest number of evidence, in order to be decision ready from the Department, where other people or friends, will tell you that they didn't submit that many documents to their agents. This is a key factor, which is why I will choose again AIS and Anna Maria in the future.
A precise, accurate and detailed application, makes the difference. An incomplete application would have serious consequences in Australia and other countries. Nevertheless, both Visas were granted in 1 business day.
The Australian visa process is a constant challenge, where a simple and genuine mistake made by yourself would be catastrophic for your future. Therefore, I will totally recommend Anna Maria and AIS, their professional advice has made the difference in both applications.
Jonathan A and Chiara Z from Italy
Student visa (Subclass 500)
"Your professionalism as a team is of a high standard"
To the team at AIS,
Sam and I would like to thank you for all the hard work, time and dedication that was put in to compile and lodge our partner visa over the past two months.
We really appreciate all the extra calls, e-mails and patience.
Your professionalism as a team is of a high standard and we are very grateful to have collaborated with you all.
Sam M from the UK; Alishia R Australian Citizen
Partner visa (Subclass 820) temporary residency
"Highly professional and precise"
Dear Anna Maria,
I am so grateful to you and your entire team for my visa application. I am extremely happy and surprised for the quick response from immigration. And I am immensely thankful to you for your help during this time, you and your team was highly professional and precise.
I am waiting to come back to Australia and thank you in person.
Syeda G from Pakistan
Partner visa (Subclass 309) temporary residency
"Reliable, friendly and knowledgeable"
My name is Thu Phan, I have just finished my 2-year Master Program at the University of New South Wales. One year ago, I was looking for a reliable Immigration Agent to help me to extent my visa as it was going to expire soon. Fortunately, I found The Australian Immigration Specialists and attended a free Visa Seminar with Anna, who seemed very friendly and knowledgeable. The seminar appeared to me so informative and helpful that I decided to proceed to book a personal consultation with Anastasia, who is Anna's colleague. Anastasia carefully looked through my documents and totally understand my situation. She was really supportive, caring and also advised me which visa I should apply for and also showed me the way to permanent residence. The consultation was clear, straightforward, and impressive.
I obtained my 485 Visa by just less than 3 months as a result and totally pleased with that. During the application process, I was also supported by Anna's other colleagues, Luna, Bill, etc who are always there to answer all my enquiries and really made me feel positive, calm, relaxed and confident. I appreciate it very much.
Australian Immigration Specialists is a professional agent but above all, they are very nice people who are always listening and caring for others. I highly recommend AIS to anyone who is looking for a right agency to help with their visa issues.
Thu P from Vietnam
Graduate Visa (Subclass 485)
"Absolutely fantastic"
Pedro and I met during my business trip in the Philippines. While our future at the time was very unpredictable, we eventually decided it would be best we live in Australia. We both knew the immigration process wasn't going to be that easy and that it required quite a lot of paperwork, so we turned to Australian Immigration Specialists for assistance and advice. They turned out to be absolutely fantastic in assisting us throughout the whole immigration process from start to finish. I must admit it was a little stressful however it is absolutely worth the wait and the stress. I truly believe if it wasn't for Anna and her colleagues that Pedro would have to wait much longer for the visa to come through. But thanks to Anna, it only took a couple of months to prepare for the visa application, and only seven months for visa to get granted since application. We couldn't have it any better, especially after listening to other peoples stories who either waited for years, or who even got their visas rejected.
So if you have plans to move to Australia and you need advice then I strongly recommend you contact Anna (and Anastasia) at Australian Immigration Specialists.
Pedro I from the Philippines; Ado H Australian citizen
Partner visa (Subclass 820) temporary residency
"Professional people with a lot of heart!"
I was looking for an immigration agent because my boss was willing to sponsor me. I didn't know anything about Australian immigration laws so my partner and me booked an appointment with Anna. Anna was very nice, she studied our situation and gave us what turned out to be the best advice in the end: a 186 permanent residency visa.
The sponsorship process is a bit hard, you need to collect every document and it is not easy. try to be persistent and patient; I made a lot of questions to Anna and she was always there to answer back and explain, sometimes, over and over again.
I also had the pleasure to deal with Anastasia, Anna's colleague, and she as well, worked hard on my case. Even if I was stressing out (because you always will be under pressure) they always try to take care of you like real sisters!
I would recommend Australian Immigration Specialists to everyone who needs professional people with a lot of heart."
Erica M and Pier Andrea C from Italy
Employer Nomination Scheme visa (Subclass 186) Direct Entry, permanent residency
"The team are very knowledgeable and experienced"
I received a very professional service from Anna Maria and her team at Australian Immigration Specialists. I had a complicated change of visa to sort out in a very short space of time from back home in the UK over the Christmas holiday period, and the team were incredibly supportive, responsive and helpful. The team are very knowledgeable and experienced and gave me a comprehensive overview of my situation and options, whilst reassuring me at each stage of the process. They also enquired with Immigration on any issue that was unclear or ambiguous which really helped to give me additional clarity about my options. My visa was approved in time for me to return to Australia a week before my Masters degree started which I was so thankful for, especially given the short turnaround time we had to work with. Would highly recommend for all visa related enquiries and applications, it seemed a very fair price for the quality service I received.
Alison P from the United Kingdom
Student visa (Subclass 500)
"Very reasonable charges and transparent with their fees"
I'm a student in Sydney for two years and was looking for a good agent to help me and my partner to apply for a graduate visa after my study period. I've attended one of AIS' free visa seminar which is very informative and decided to get their help on our application. We are very much pleased with AIS services as they have explained to us all possible visa pathways applicable for our situation and provided us a clear list of requirements necessary in our application. They've also took the time to review our case and documents we have submitted to ensure the smooth processing of our application. Lastly, they have very reasonable charges and are very transparent with their fees. We got our visa grant, 2 months after AIS submitted our application without any problems..I would definitely recommend AIS, and would get their services again for my sister's visa application."
"Thanks AIS team!
Anna F A from the Phillippines
Skilled Graduate visa (Subclass 485)
"We highly recommend Anna Maria…she is brilliant"
After a long discussion with my wife we decided Australia was going to be our choice for a better life. We both wanted a new adventure but we wanted to make sure we were making the right choice for a secure future.
After starting the visa process and applying for sponsorship we realised it wasn't going to be easy but we loved how our life had changed so much and we could see our future was brighter and more positive.
I was recommended by a friend to contact Anna Maria and we are so glad we did. The entire process had been stressful however Anna made it so much easier. She has updated my wife and myself on any progress or steps that needed to be taken and has never missed a beat. Her response to emails and phones has been amazing, always prompt and never delayed.
I'm so happy my sponsorship has been approved and without a doubt in my mind I will be contacting Anna for the next step in my journey to permanent residency.
My wife and I would highly recommend Anna Maria to anyone starting the immigration process. She is brilliant.
Luigi L from Italy
Skilled Temporary work visa (Subclass 457)
"Cost and quality of service was excellent"
My name is Michele and I am 47 years old. I became a permanent resident in May 2016 thanks to Anna Maria who handled my application and provided all the advice I needed to ensure I obtained permanent residency. The first meeting was very positive, I immediately felt secure and relaxed. I continued many consultations throughout the long process feeling calm and safe until I finally obtained permanent residency.
My experience with Australian Immigration Specialists was very positive and I highly recommend the firm to others as I have already done.
The cost and quality of service was excellent, what are you waiting for, contact Australian Immigration Specialists to realize your Australian dreams!
Yours faithfully,
Michele B
Michele B from Italy
Partner visa (Subclass 801) permanent residency
"AIS helped us to achieve a dream lifestyle"
We learnt about AIS surfing the internet. We decided to attend the information session to better understand AIS and the migration process.
The initial consultation was excellent. We had a face-to- face interview with Anna Maria Alba who helped us to understand which our options were, the approximate time frame and the costs throughout the process. Also, we got a good idea of the overall documentation and paperwork required.
To be honest, the migration process is hard in many different ways. It takes time, patience and discipline. I am glad we did it through AIS as they smoothed it significantly for us. What I liked the most was that we could always contact someone whenever we had a question or query. This constant communication built trust, and allowed us to focus on our daily routines knowing there was someone working on behalf of our best interest. Also, the relationship with AIS was always professional and clear.
Not sure if someone can feel completely relaxed or calmed during a migration process due to its nature. However, AIS definitely helped us to remain positive most of the time by providing us with alternatives in case circumstances changed ("plan-B" or "what if" scenarios).
AIS helped us to achieve a dream lifestyle.
If people do not have time, knowledge of the laws or the discipline to organize many, many documents, then AIS is the perfect option.
Luis H R V Manon And Liliana M S from Mexico
Skilled Independent visa (Subclass 189) permanent residency
"Her knowledge of the Australian Immigration law is impeccable"
My name is Shadley Davids. I first heard of Anna Maria Alba of Australian Immigration Specialists through my aunt who is a New Zealand citizen living in Sydney, while I lived in Cape Town South Africa. My first thoughts about the Australian migration process were that it would be a long, complicated process that would require extremely long hours of paper work and research.
I found the initial consultation, through Skype, to be very helpful and informative. Anna gave me heaps of information and possibilities I could pursue should I go forth with my Australian migration.
I found the process to be stress free, precise and informative. Anna was truly sincere and professional. She helped me to feel relaxed, calm and positive even though I had concerns. I could arrange a Skype session with Anna or we could communicate through emails and she would calm all my anxieties in a professional and knowledgeable manner.
Anna helped me reach my goals by communicating with me each step of the way. She kept me informed about each application, the status of the application and the outcome. Her knowledge of the Australian Immigration law is impeccable.
I would wholeheartedly recommend Australian Immigration Specialists to others because of their professionalism, knowledge of the Australian Immigration law and helpfulness. They keep you informed every step of the way. As the client you are never left in the dark regarding your immigration process.
Shadley D from South Africa
Skilled Nominated visa (Subclass 190) permanent residency
"Straight to the point and good overview of my options"
I first came to a free seminar hosted by the agency, which I think was very straight to the point and gave me a good overview of my options. Afterwards, I've booked a personal consultation to clear things up a bit and understand the exact steps of the application process.
I appreciate that although the application took very long time to be processed by the Department of Immigration, the agency was there for me to handle my application and supported my communication with the authorities.
Overall I was pleased with the service and will recommend the agency to my friends or colleagues who decide to immigrate.
Mikhail A from Russia
Skilled Independent visa (Subclass 189) permanent residency
"You guys are an absolute dream team!"
To Anna Maria, Anastasia, Dinkar & Miki,
Thank you so much for all your work on my application! You guys are an absolute dream team! Will definitely recommend your services – hope you guys enjoy the chocolates!
I found AIS on LinkedIn and from my initial consultation, I felt my application would be in safe hands. The team managed my expectations perfectly and were extremely dedicated to ensure my application was submitted in its best condition and in a timely manner. I couldn't have done it without them, Thank you!
Kimberly S from Canada
Temporary Graduate visa (Subclass 485)
"We felt protected and very well treated"
Hi everyone there, this is Giorgio Dal Mas and Li Sa Chan and we would like to share with you our great experience with Australian Immigration Specialists, a Company that provides help and support to people like us that want to stay and settle down in Australia.
The last goal that we reached thanks to "Australian Immigration Specialists" is my girlfriend's De Facto Student Visa. When Li Sa, my girlfriend, decided to apply for a De Facto Student Visa to stay with me in Australia, we struggled trying to find information. Luckily one of our contacts mentioned "Australian Immigration Specialists" and we ended up dealing with our reference Anna Maria Alba, the Immigration consultant and later on with Anastasia Vu who took care of our documentations.
As everyone knows, the Australian Government is very strict and every time someone needs to go through a Visa process, it is stressful and tiring.
For us it was different because we met "Australian Immigration Specialists", they followed us every single step of our process with efficiency and reliability.
Since the first initial consultation with Anna Maria Alba we felt comfortable and we received clear and easy to understand information about our matter and by then we understood that we were in good hands.
The Service we got through Anna Maria and Anastasia has been smooth, precise, professional and fast. Timing is more than important in such situations and we appreciated their effort to help us, particularly when we felt stressed.
Step by step we received documentations to fill in and a great and friendly contact with them assured that all those forms were filled in properly so that the lodgment was processed positively.
At the end, finally Li Sa got her Visa and nowadays we live happily together in Australia. We will need more help in the future for our new Visas and purposes and for sure we will keep in contact with Australian Immigration Specialists because we felt protected and very well treated especially by Anna Maria Alba and Anastasia Vu, we would recommend them with closed eyes. Once again, we suggest this Service to everyone that needs fast support, clear information and a friendly approach because when we were overseas, this is mainly what we needed.
Good luck to everyone with your own path here in this fabulous land of freedom called Australia.
Giorgio D & Lisa C from Italy
Student visa (Subclass 500)
"They found us the best option based on our circumstances"
Anna Maria and her team were excellent to deal with. They found us the best option based on our circumstances, and made the application process efficient and smooth. Would definitely recommend them to anyone migrating to Australia.
Peter M from Ireland
Skilled Nominated visa (Subclass 190) permanent residency
"Today I am starting a new chapter of my life, Thank You AIS!!"
After a year and a half living Down Under as a French traveler, my decision to become an Australian resident quickly turned into my goal number 1. I started eagerly to do some research but the truth is I got lost in a multitude of visa and administrative process that appeared very discouraging to me. I had no idea of what visa I could be eligible for.
That's why I decided to attend a meeting organised by Australiance, an organisation that helps international professionals to settle down in Australia. During the meeting I met Anna Maria from the Australian Immigration Specialists. She was really professional and genuine during her presentation regarding migration process, my vision got clearer and two days after I booked a consultation.
My first consultation with Anna gave me hope. After analyzing my situation she found a permanent residency visa I was eligible for. A week after we were starting the process and during the whole time she has always made her best to run a complicated process smoothly. She was proactive, efficient, reliable, quick. We also have been through difficult times but she has always found an alternative to make it work.
Anna does cares about her clients and it makes the difference. I remember her working late on a Sunday to submit my application on time. I could have given up many times but Anna was really supportive and I was determined too. I found a real added-value in getting Anna to help me out with my application. On my own, I would have probably failed and given up on my Aussie dream.
I would recommend Australian Immigration Specialists to anyone, like me, who has a strong will and desire to start a new journey in Australia. They truly helped me to achieve my goals and fulfill my dream. Today I am starting a new chapter of my life, Thank You AIS!!
Julie D from France
Employer Nomination Scheme visa (Subclass 186) permanent residency
"I felt very supported and well guided through all the steps"
I met you online, googled for immigration services to immigrate to Australia  and you came up I think one of the first on the search results. After I called and spoke to one of your team members, I received a few emails regarding my call and my migration needs. This was when I was in Australia, I was looking into being sponsored by my father. Then once my visitor visa expired and I was back in Spain I wanted to apply to go back to Australia and also see about applying for a Resident Return visa. We had a Skype session where you asked me some questions and were very helpful in getting me back to Australia as a visitor and also helped me with information regarding my inquiries regarding returning as a resident.
The next stage was when I was in Singapore, we went through all the steps regarding all the paperwork required for my visitor visa. I felt very supported and well guided through all the steps.
Final stage was when I was in Bali and the actual lodging of the visa took place, at which point I was surprised and pleased to see my application had been approved within hours of lodging it. I think I haven't left anything out. Oh yes, I had received the welcoming, kind of celebratory email at the end, about a day after my application had been approved. About 2-3 weeks later I was on my way to Darwin!
Thank you!
Andres C De Las Bayonas from Spain
Tourist visa (Subclass 651)
"May God bless you all"
Thank you for the wonderful job you are doing. May God bless you all.
Kyei B
Visa seminar attendee
"You gave us hope where we thought there were none"
Thank you so so much for the work done for Marina's visa. You gave us hope where we thought there were none.  By ourselves we would not have been able to work this out. You and your team work so well together and we precisely want to mention how the communication between each and everyone on the team are so closed and clarified everything confusing to us so understandable. We cannot thank you enough. We are both so so grateful.
Marina P and Sylvie H from Mauritius
Student Visa (Subclass 500)
"It was wonderful working with Anna Maria"
It was wonderful working with Anna Maria this year. I will be referring the services of your agency to other visa seekers I may come across.
Fukami M from Japan
Skilled Graduate visa (Subclass 485); Skilled Independent visa (Subclass 189) permanent residency
"The best decision that I made in my life"
I met Anna and Dinkar in one of the free sessions that they hold on Saturdays at their offices. The reason why I went was to support one of my friends who had sponsorship, and was looking for options to have the PR. At the time I was with student visa, my work was willing to help me to change my visa situation so after consultation with two different immigration companies I found out that the only solution for me was the 457 visa.
At the visa seminar I learned about other options and after I met with Anna Maria for an in-depth assessment I discovered that the 457 visa was not required in my case and that I could apply for permanent residency directly! I was so surprised.
At that time I was already with another immigration agency for sponsorship application (as they told me that was the only option that I had) I withdraw the application with them and start new one with Australian Immigration Specialist. The best decision that I made in my life.
Why?
a) Professional. Main quality of Australian Immigration Specialists. Very Important.
b) Knowledgeable.
c) Passionate people.
d) Understandable. Visa process is very long and tedious. It is really important to have a good connection with your agent as you will go through very frustrating periods.
e) Not fake expectations. It is very important to know the reality of your situation and your chances, Visas usually involved a big amount of money, you don't want anyone who plays with you giving fake expectations.
f) Loyal.
I will 100% recommend Australian Immigrants Specialists. My case was a very difficult as I went through Student Visa to Permanent Resident and it was successful. No words to explain my gratitude.
Montse A from Spain
Employer Nomination Scheme visa (Subclass 186) permanent residency
"I highly recommend AIS as a complete Immigration solution for Australia"
I was referred to Australian Immigration Specialists (AIS) by a friend during my initial enquiry about immigration to Australia. I tried to understand the Australian immigration process myself as I was advised by some people that one can apply and get visa without using services from consultants. Although there seemed to be a general understanding regarding the process, I could not get familiar with the jargon and other nitty-gritty details. There seemed to be an awesome amount of details that I needed to understand and lodge my application with perfect precision, documentation and data. As I was busy with my current job in Nepal, I simply did not have enough time to dedicate for this.
I got a positive response from AIS as they thoroughly reviewed my CV and as long as I could provide all the documents supporting my credentials in the CV, AIS assured me that I am eligible for the SI189 visa. Initial consultation with AIS was brief with a staff from my country, Nepal, advising me and clarifying various queries. I thought that a Nepali staff looking at an immigration case from Nepal was really helpful and very professional on AIS's part.
AIS simplified the entire process so much for me which until then I thought as a complex one and had a hard time understanding the details about. AIS made the process absolutely stress-free for me. I really applaud their constant follow-up without which, considering my busy schedule, could not have made the application possible. This showed how AIS cared that I filed the application on time.
One of my biggest concerns was the appropriateness of the documents, especially work references. AIS staff were adamant on specific requirements which made me re-work the references, which in turn secured my visa. This shows how professional and knowledgeable they are in their work.
Not once did I think I would be granted the 189 so easily. Now that I have the visa and I look back, I thank AIS for their hard work, commitment and professional attitude. I as a client, am fully satisfied with what AIS offered as their services and look forward to deal with them in future.
I highly recommend AIS as a complete immigration solution for Australia.
Thanks!
Abhinandan S from Nepal
Skilled Independent visa (Subclass 189) permanent residency
"We would not hesitate to do business with AIS again"
Dealing with AIS was a pleasure. Our Immigration Consultant, Anna Maria Alba, was very thorough and provided excellent communication. We were pleasantly surprised at how swiftly and smoothly the whole process of the visa application went. We would not hesitate to do business with AIS again.
Catherine H, Human Resources Manager, Janteq Australia
Temporary Work Skilled visa (Subclass 457)
"Very knowledgeable about the Australian immigration system"
It's been a real pleasure to work with Anna and Dinkar. We started our application for Permanent Residency in November 2014 and got it 5 months later which is a fantastic result. Anna's communication was always prompt and she was positive every steps of the way. Anna is very knowledgeable about the Australian immigration system and was a real asset in getting our visa request accepted. I would absolutely recommend Anna and her team to friends and family who wish to immigrate to Australia.
Carole E from the UK
Skilled Independent visa (Subclass 189) permanent residency
"You made my dream come true!"
From childhood I wanted to live abroad. It's not that I don't like my country, Albania, in fact I love it, but from what I have seen and heard it is very hard to have a secure life, because of different reasons that I don't like to mention. I studied a lot, I even started a perfect job as an engineer in Albania as I graduated as a telecommunications engineer but I still haven't felt happy overall and my job and my husband's job was always insecure.
As my sister lives in Perth, Western Australia, I always wanted to go there. I heard of Australian Immigration Specialists in Sydney and contacted them. I felt skeptic in general, as there are different offices in Albania that offer support for helping people to migrate to Australia but many take a lot of money and nothing good happens. With the Australian Immigration Specialists it was totally different. I still cannot believe the process is all over and it ended in the best way. Yes..I got it, I got permanent residency! I don't know how the other procedures are for other types of visas, but what I know is that for the skilled independent visa process it was too difficult for me but Anna Maria Alba made it very easy for me. She helped me with every step, each part of the procedure.
As I'm still in Albania, I haven't met Anna Maria in person yet but i know she's great as she made the impossible, possible. Her office never got tired with my questions and with my insecurity. And yes..we did it, they did it…I know that a "Thank You" is never enough to express my gratitude for them, I just know that…
You made my dream come true!
Thank you Australian Immigration Specialists and thank you Anna Maria Alba.
Eglantina M from Albania
Skilled Independent visa (Subclass 189) permanent residency