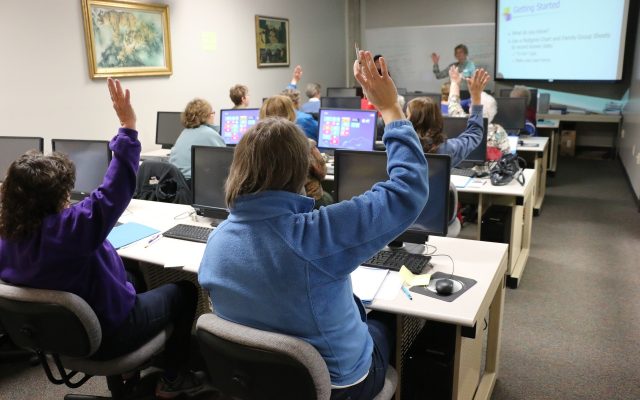 The 407 visa allows Australian organisations to sponsor applicants on a temporary basis to participate in occupational training or professional development activities. Australian organisations must be approved as training sponsors to be able to nominate an applicant for the 407 visa.
The 407 visa allows you to:
Apply for the visa whether you are onshore or offshore
live and work as a trainee in Australia for up to 2 years
travel to and from Australia during the visa period
include family members
Three different streams apply:
Occupational training required for registration
for applicants who require registration, membership or a licence to work in Australia or their home country
Occupational training to enhance skills in an an eligible occupation
for applicants who wish to participate in structured workplace-based training in relation to an occupation listed on the relevant skilled occupation list to improve their skills *in order for work conducted on a 407 visa to contribute to the work experience requirement for a longer term employer sponsored visa, work experience must be completed at the skill level of the nominated occupation
Occupational training for capacity building overseas
for applicants who require training as part of their overseas study or who are supported by an Australian or overseas government organization or for professional or management level employees of an overseas organisation 
Main facts and requirements:
company must be approved as a temporary activities sponsor
company must provide full structured training plan
application consists of a 3 stage process – sponsorship, nomination and visa application
minimum salary requirement does not apply however salary or wages payable to trainees must be in accordance with Australian labour laws and practices
Applicants must be at least 18 years of age unless exceptional circumstances apply
Applicants must achieve functional english requirement, equivalent to IELTS 4.5 average
Applicant must provide evidence of funds to support themselves
Applicant must undertake the occupational training identified in the nomination unless the training is to be provided by the Commonwealth
unpaid volunteer work may be accepted
Workplace-based occupational training for streams other than professional development training programmes must be for at least 30 hours a week and at least 70 per cent of this training must be workplace-based, 30 per cent can be classroom based
For occupational trainees:

1 year of closely related work experience to the nominated occupation is required in the last 2 years or applicant must be a recent graduate in the last 12 months with qualification closely related to the nominated occupation and meet minimum qualification requirement for the occupation
the sponsor must be the training provider
Applicants cannot:
stop undertaking the nominated and approved occupational training program in relation to which the visa was granted
undertake any work outside of the nominated and approved occupational training program in relation to which the visa was granted
To ensure you obtain precise information for your specific situation please arrange an appointment with our Registered Migration Specialist. Our Migration Specialist will conduct a full migration assessment and advise which visa option or pathway is best for you.