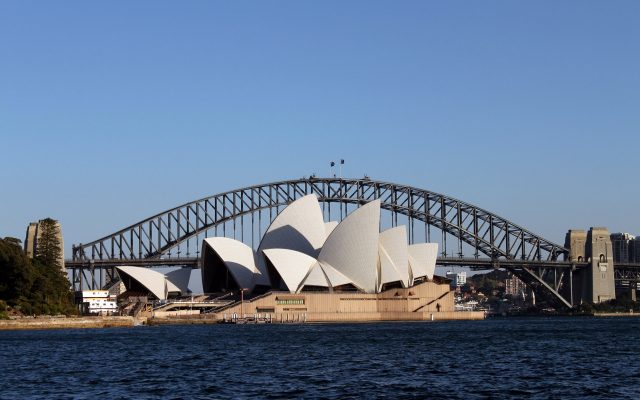 Unlike many other cultures, Australians say what they really mean and are, in general, more individual and outgoing. They are mostly relaxed, easy-going, open and direct.
People normally think that most Aussies dwell in the countryside but as a matter of fact, more than three quarters of them live amidst the crowded cities and urban areas, mainly along the seashore.
Some key values that reflect the Australian way of life include:
• Freedom of speech
• Freedom of religion
• Democracy
• Equality regardless of sex, marital status, religion, nationality, disability or sexual preference
• Peacefulness
• A 'fair go' (equal opportunity) for all and support for the underdog.
Australia, in real sense, is a democratic nation with equal opportunities with no formal class divisions. There is no discrimination between people of different incomes or backgrounds.
Everyone is a free-bird. They can live where they like, join university and adhere to whichever religion and occupation they choose.
What are Australians like?
Australians usually call each other by their first names in the workplace and among friends and companions. When people meet someone for the first time, it is common to shake each other's right hand. People generally do not kiss or hug when meeting people for the first time or whom they don't know.
Australians, while speaking or listening to other people, show respect by looking people in the eye but they don't have as much physical contact (such as hugs and kisses) as other cultures.
Australian friends might have difficulty in pronouncing your name in the beginning but you have to be patient and prepared so that they could repeat your name or say it slowly and finally succeed in uttering the name exactly and properly. As bonds mature, you may find that your friends give you a nickname, which is very common in Australia and is a form of compliment.
Sporting culture
Australians love their sport and most people watch the finals of major sporting events, even if they don't normally have an interest in the sport. Popular events include the State of Origin and Melbourne Cup.
Men and women
Most of the women stay in the workplace after they get bound to a matrimonial relationship and many after they've had kids. There are fifty percent of women employees in Australia. Women are also free to breastfeed in public. Men and women are treated equally in Australia.
Friendships with members of the opposite sex, and social events with both sexes are common as there are no social rules and regulations regarding friendships or dating in Australia. It is also common for de facto couples to live together, or for men and women to live in a share-house together.
Since people in Australia generally don't have maids and servants, the both sexes equally share the cooking and domestic duties in the home.
Language
The wit and the funny aspect of Australians could easily be ascertained. They are considered to be quite sarcastic. One may find difficult to comprehend the Australian sense of irony at first but will get accustomed to it in no time. If you don't understand anything, you may ask without any hesitation. The Australian accent and use of 'slang' may also be unclear and confusing.
Aussie slang
• Arvo – afternoon
• Aussie – Australian
• Barbie – BBQ/barbeque
• Bloke – man/guy
• Boardies – board shorts
• Brekkie – breakfast
• Brizzie – Brisbane
• G'day – good day/hello
• Goldy – Gold Coast
• Mozzie – mosquito
• No worries – no problem/that's OK
• Roo – kangaroo
• Snags – sausages
• Sunnies – sunglasses
• Telly – TV
• Togs – swimsuit/bikini
Source: Griffith University