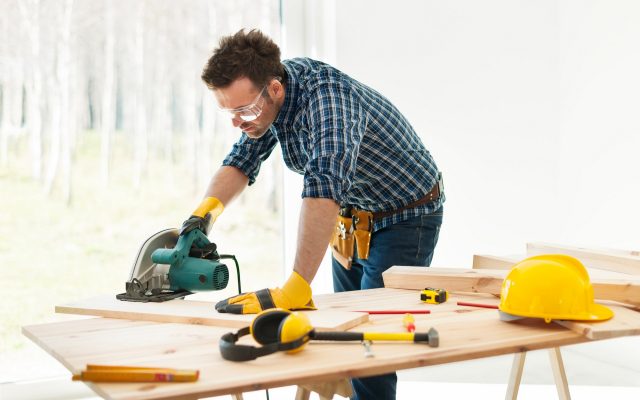 Australia has been known for its famous natural wonders, adventurous habitats, and for its dreamy cities. Nowadays, the Australian lifestyle, its growing economy, and attractive job opportunities have been eye catchy for the youth to build a life there.
Among all the other professions, trade qualified jobs are an easy way towards Permanent Residency. The job of carpentry also comes under the trade qualification job whose employee demand has been booming in Australia. If you can build a career in this job, chances are high for you to get a Permanent Residency as a Carpenter in Australia.
Why carpentry?
1. Carpentry comes under trade qualification, which makes the path easier to earn a Permanent residency.
Trade qualification jobs are in high demand in Australia. Since the demand for the employee in trade qualification is high, the value of that employee is also high. They need your skill; that is why they will also make it easier for you to earn a Permanent Residency as a carpenter in Australia.
2. A good amount of income is generated through carpentry in Australia.
A carpenter's daily wage in Australia is around 30 AUD to 60 AUD per hour. While yearly earning starts from 65,000 AUD, an experienced carpenter can earn up to 92,0000 AUD in a year. With more demand for work, you will also not have to worry about lack of work.
3. Booming demand for employees in the carpentry sector
Carpentry comes under trade qualification. Hence, you can guess that its demand is also high. Housing and construction tasks in Australia have been booming, especially in East coast major cities like Sydney, Melbourne, Brisbane, and gold coast. Therefore, Australia has a lot of opportunities to offer you if you want to work on carpentry.
4. Able to achieve carpentry job with low study time and beneficial apprenticeship
Carpentry comes under the study of a trade qualification. For immigrants, you have to study the skill academically only for two years with an apprenticeship of 360 hours. For a PR, that is an easy way to go with.
How to Get Permanent Residency as a Carpenter in Australia
Step 1: Gain Certificate III in Carpentry and Diploma in Building and Construction
The first step towards getting a Permanent Residency as a Carpenter in Australia is to be a carpenter. For that, you will have to study trade qualification. In trade qualification, you will specifically have to study Carpentry and Diploma in Building and Construction and gain Certificate level 3 in it.
Study of this course will take your time of around 2.5 years. While studying, you will also have to complete 360 hours of apprenticeship to get a job as a carpenter.
Step 2: Apply for a graduated skill visa (SC485 visa) and work as a carpenter for 1,760 hours.
After you have achieved your diploma and required apprenticeship, you can apply for a Graduated Skill Visa and get 18 months of work visa. This time will be enough for you to reach the working hours as a carpenter and to apply for the PR. You will have to have to work at least 1,760 hours as a carpenter to be eligible to apply for the Permanent Residency as a Carpenter in Australia. The process of working should take you about a year if you work full-time.
Step 3: Gain positive skill assessment
Since carpentry is a practical subject, solely having a diploma certificate won't help you. When you complete your work hours, you will also need a positive recommendation from your employer. You will have to gain a positive skill assessment from your employer so that your ability seems valuable enough. Hence, to get PR easily, you will have to seem valuable enough for the country in its economic growth.
Step 4: Take an English test
While you are working under the SC485 Visa, you need to take an English test (Such as IELTS). You will have to score at least 7 in IELTS on each component (or equivalent) in order to gain extra 10 points.
Step 5: Apply for Expression of Interest (EOI)
If you meet the requirements given above, including sufficient points, you can apply for an Expression of Interest (EOI).
Step 6: Start your visa application.
After you get invited, you will be able to apply for Permanent residency in Australia as a carpenter.
In conclusion
Australia has booming opportunities in the trade quality sector. With construction work on the rise, getting qualified in carpentry would be a great way to earn better money and a better lifestyle. With the application of these steps, you will have high chances of getting a Permanent Residency as a Carpenter in Australia so that you can start a beautiful life of your own.
Arrange a FREE Education Consultation!
To obtain more info regarding study options available for your specific situation, arrange a free education assessment with our Education Specialist.
An assessment includes the following:
Discussion regarding your goals
Course options and fees
Scholarship eligibility
Enrolment and Visa processing assistance
Call +61 2 8964 5880 or email our office to arrange a discussion.
Find out more about student visas and different fields of study.
Photo created by gpointstudio – freepik.com