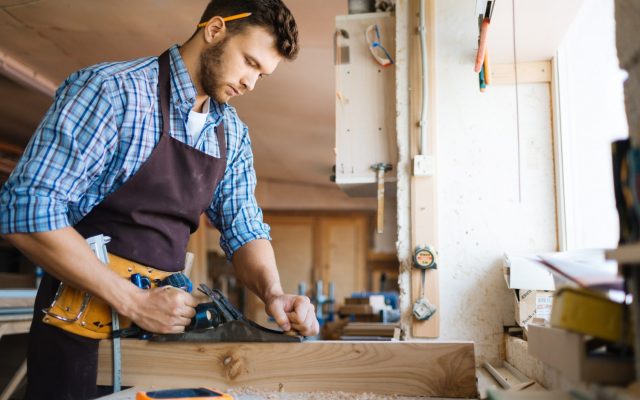 Australia today ranks as one of the most popular destinations for immigration and education opportunities. With its growing economy, people are opting for Australia to study, work, and build a future.
Among the variety of other jobs, the Trade industry is one of the highest growing industries in Australia. Skilled trade workers are high in demand, but employers find it difficult to find such workers. Choosing to excel in a trade qualification can be beneficial for you, especially if you are an immigrant looking for a good income, better facilities, and to apply for Permanent Residency.
Benefits of studying a Trade Qualification in Australia
1. An easy way towards attaining Permanent Residency in Australia
Not any course that you will study will make it easy for you to earn your Permanent Residency. The country will want folks possessing the kind of skillset that is not easily available in their country. Likewise, Australia is also trying to fill its skill gaps in which one skill is of the trade industry.
Hence, qualifying in the trade industry will raise the demand of you and your skillset, and it will be easy for you to obtain a Permanent Residency in Australia.
2. Cheaper fees in comparison to other college qualifications
When the course duration is small, and the skillset is in demand, the course price ought to be low too. Studying any kind of trade qualification course for 12 to 24 months costs you around 7,000 AUD to 25,000 AUD only. While studying any other course would cost you 15,000 to 40,000 AUD in total. And this price is only applied to the foundation courses.
3. Comparatively shorter duration of course than other university courses
While other university courses for immigrants need about four years of commitment, trade qualification requires half of that duration. Within two years, and covering 360 hours of vocational placements on-site, immigrants can earn the trade qualification certificate III in their skillset and start working in their field.
4. Better Earning / high earning
Due to cheaper fees and scholarship opportunities, you are already saving a good amount of your money in this sector. The trade qualification sector provides you with higher job opportunities and also feasibility on your start-up due to its high demand. Since you supply a skillset that is high on demand, your earning becomes high too.
Statistically, a person with trade qualifications earns around 40,000 AUD to 60,000 AUD per year. A banker's starting salary starts from 30,000 AUD in Australia along with expensive course fees and longer time investment, and a low chance of obtaining a Permanent Residency. Hence, the payment provided by a trade qualification is a pretty good deal for you.
5. Employer sponsorship opportunities
As mentioned before, employers are having a hard time getting employees skilled in the trade industry due to the skill gap. If you can find an employer and strike a deal to work with them if they pay your fees, the chances are that they will sponsor your education on trade qualification and also provide you with the job while you fulfil the needs of the deal.
6. Independent business start-up opportunities
By now, we have already understood that there is a skill gap in the trade industry of Australia. With high demand but low supply of the skill, you can expect less competition in the field. Since there is low competition, there are high chances for your trade business to profit and thrive. With low supply, the demand for what you supply will be higher, and so will your earning.
The benefits obtained by studying a trade qualification in Australia are appealing. Not all trade courses are a path towards Permanent Residency. But several areas, especially in the construction and hospitality sectors, the chance of earning and job opportunities are high.
The following jobs have better chances for you to earn more and also gain Permanent Residency:
Beneficial Trade Qualification Courses in Australia:
Among other trade courses, trade courses in construction and hospitality are much more beneficial in Australia, and those courses are:
Bricklaying
Carpentry
Early Childhood
Plumbing
Electrical Engineering
Automotive Technology
Commercial Cookery
Automotive
In Short
With high demand but existing skill gaps in the trade industry of Australia, it would be smart for an immigrant to specialize in trade qualifications. With booming opportunities in this sector, immigrants will benefit financially and also in terms of obtaining permanent residency, which will help the immigrant individual to develop a secure future for themselves.
Hence, if you are looking for a better earning and an easy way towards attaining Permanent Residency, studying a trade qualification in Australia is a must for you.
Arrange a FREE Education Consultation!
To obtain more info regarding study options available for your specific situation, arrange a free education assessment with our Education Specialist.
An assessment includes the following:
Discussion regarding your goals
Course options and fees
Scholarship eligibility
Enrolment and Visa processing assistance
Call +61 2 8964 5880 or email our office to arrange a discussion.
Find out more about student visas and different fields of study.
Photo created by pressfoto – freepik.com